Spa-mitment: Choosing Your Best Spa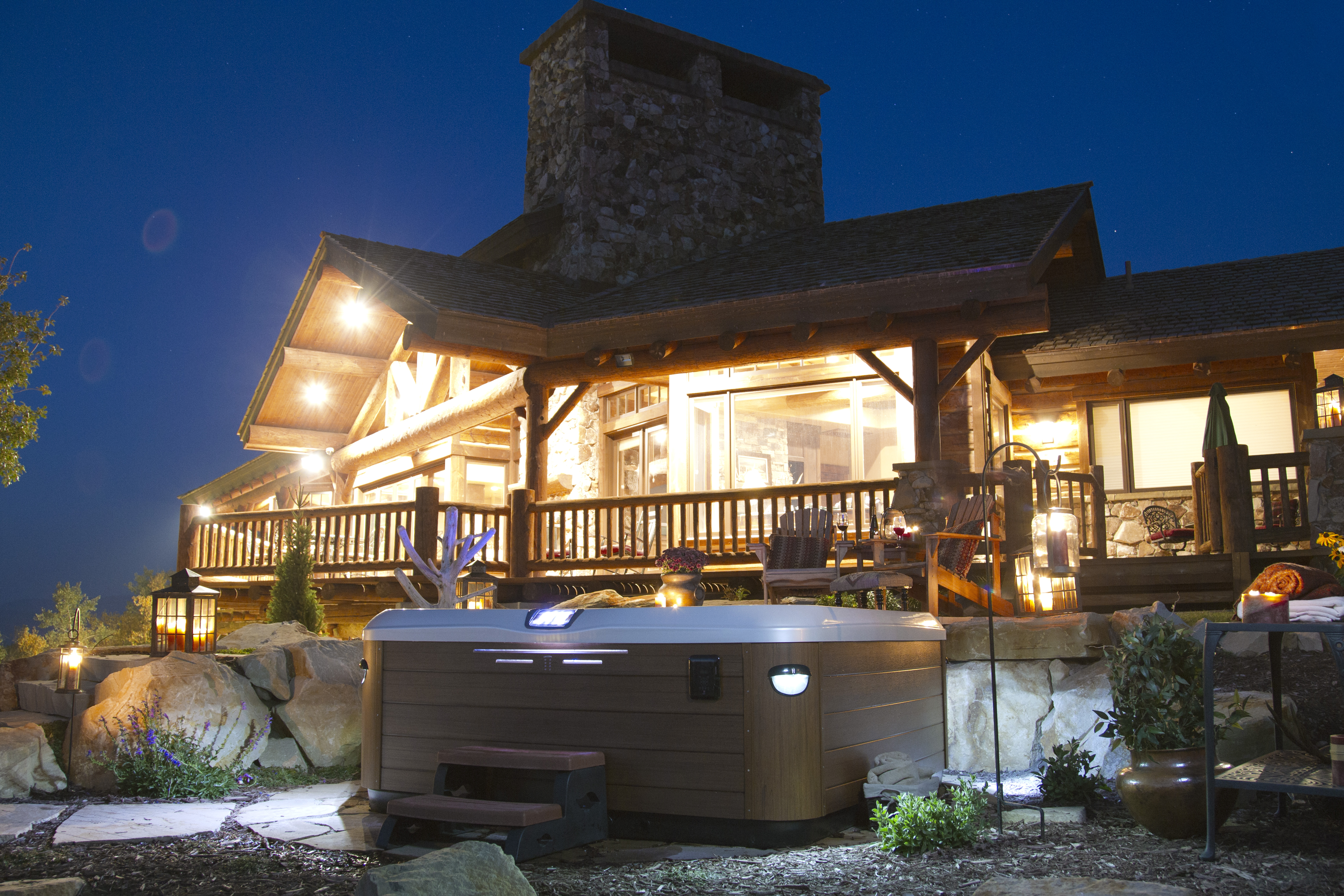 Which Hot Tub is Right for Your Family?
Buying a spa, or hot tub, is like entering a relationship.  You want to get to know it first because you will be with your hot tub for many years, and you will have to take care of it. You will enjoy your spa in countless ways with countless people.  Your spa will be part of your life, and part of the lives of your family and friends.  Owning a spa is a worthwhile investment on many levels, and you want to make sure you make a perfect match for yourself, your family, and your lifestyle(s).
Do you want a spa you've never spent time with? A hot tub you just order off of the internet, like a mail-order bride/husband? What happens when you need it installed or repaired? A big-box hot tub could save you some money in the beginning, but how will you pay for it down the road? Will it really work the way you want it to and be happy with how it services you?
As we wrangle with the craziness of our regular schedules and with our responsibility to our Annual Hot Tub Sale on October 5, 6 and 7, which is a huge undertaking, I started asking myself how I could best help someone decide which hot tub to choose.  And, I realized choosing a hot tub is making a long-term commitment that is a lot like, well, a relationship!  https://youtu.be/SC2qF54pJu4
There are some key things to consider and tips to use when deciding how much of an investment you want to make in a spa, if at all.  Let's start with a bigger picture – trends in construction that are adding value to homes.
According to IBISWorld, the nation's largest provider of industry and procurement research, annual construction of patios and decks have increased by about 5% over the past five years, and that growth is predicted to continue over the next five years as homeowners are opting to add outdoor extensions that extend their family's living space. Many are opting for these amenities at home instead of taking vacations that only last a week or two. 
The trending outdoor home extensions most often include:
Decks
Patios
Pergolas
Outdoor kitchens
Firepits
Spas and Pools
Outdoor living spaces are built to provide a complete area for entertainment, relaxation, dining and, for families who include a spa and pool, health and exercise are an important part of life. Millenial families, in particular, don't want to be sedentary and enjoy being active together 
A spa provides year-round entertainment, relaxation, and the health benefits of hydrotherapy and exercise in this space. Thus, a spa is more than a big tub of hot water. A hot tub becomes a central part of family life and entertainment.  So, what attributes do you want in a new family centerpiece?
Any type of major purchase usually comes with an option to upgrade the basic model or just go with the deluxe. Extras add up. So, determine your budget and know how much luxury you need in order to get the most out of the hot tub experience.  This will help you achieve the end result that makes you happiest.  
Inexpensive hot tubs that are not constructed with quality materials may not be as comfortable as higher-end tubs, not as well insulated for energy efficiency, not as quiet, and they certainly don't have the amenities included. Inexpensive hot tubs also may last only about five years. Hot tubs made of high-quality materials typically come with a long warranty and a higher price tag, but they can last 20 years or more. Mid-grade hot tubs have an average lifespan of around 10 years. 
Warranties, installation, and ongoing service are vital to consider. The length of the warranty is not always equal to the lifespan of the spa, but it is a good indicator of longevity. The lifespan of your hot tub depends on the care it receives.
Before hitting the showroom floor to browse available spa options, it's a good idea to take a look at hot tubs online and make a list of your essentials and non-essentials, like colored mood lights, built-in sound equipment, and waterfall or water-fountain features.
Basic models may provide some benefits of hydrotherapy, but if you want the full sensory benefits of hot water massage and an experience for enjoyment and entertaining, set a budget that includes the bells and whistles that will make your hot tub exactly what you want it to be. Then, make the commitment to your new member of the family!
Then, come into Raft to Rafters October 5th and 6th from 9 a.m. to 8 p.m., or October 7th anytime from 9 a.m. to 2 p.m., and we will help you decide which spa you want to welcome home as the newest member of your family!  As always, we are here to take care of you like a member of our family! 
Additional Sources: 
http://www.bullfrogspas.com/blog/best-place-buy-spa/
Home Depot. "Choosing the Right Outdoor Hot Tub." 2012. HomeDepot.com. (July 14, 2012) http://www.homedepot.com/webapp/catalog/servlet/ContentView?pn=Spas
http://home.howstuffworks.com/5-tips-to-select-a-hot-tub.htm
International Hot Tub Association. "Buying Guide." HotTubIndustry.org. 2012. (July 13, 2012) http://hottubindustry.org/buying-guide/
International Hot Tub Association. "Hot Tub Types." HotTubIndustry.org. 2012. (July 13, 2012) http://hottubindustry.org/hot-tub-types/
Rutgers University. "Green Building Manual: Choose Eco-Friendly Pool/Hot Tub Options." Rutgers.edu. May 1, 2011. (July 13, 2012) http://greenmanual.rutgers.edu/newresidential/strategies/hottub.pdf
http://www.readingeagle.com/business-weekly/article/post-recession-homeowners-are-installing-decks-as-home-extensions
www.ibisworld.com
http://homeguides.sfgate.com/average-life-hot-tub-88076.html